Where are your customers spending most of their time? – On their mobile devices!
If your website is not optimized for mobile – you are missing out.
Take a look at the examples below. Which would you rather have?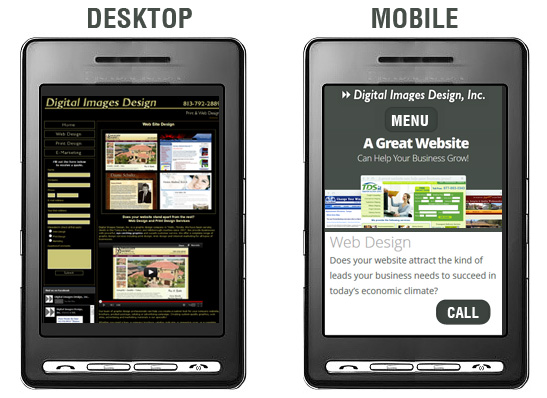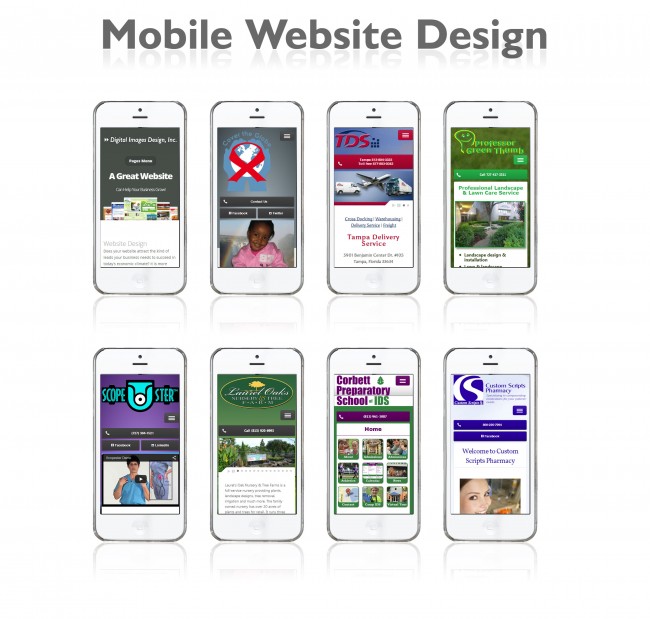 If a visitor arrives at your website, and the first thing they have to do is zoom in to see anything – guess what? They're gone before they even saw your offer.
Don't miss out on this opportunity to engage your customers where they spend most of their time – ON THEIR MOBILE DEVICES.
A mobile website should not cost a fortune. We can convert your existing website to mobile, or build a new one for you.
Call us today to see how we can bring your business to the next level – 813-792-2889.